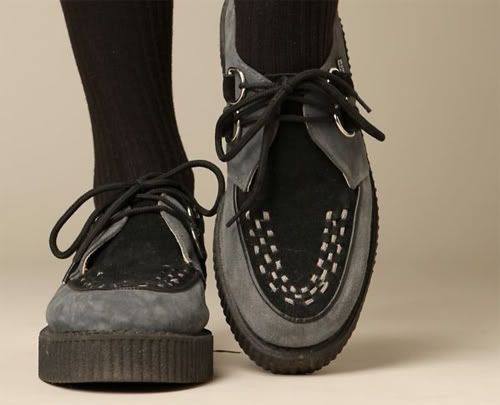 soon to be mine! but,oh, only one of them. either these - or the same ones but in all black.
what do you guys think?
(sorry that the pictures are bad, but yknow the internet!) i found these babys by googeling rockabilly creepers. do it u to! i mean, they're gourgeus! there are one pair that's grey and black from
freepeople
, but as it is now, they're out of stock, but they'll probably be in again soon! aah, now i don't know which ones to buy. because it's these or a pair of red dr martens air wair and they're like 6 dollars (!!). well, maybe even both! haha.
.e.